1991 Saab SPG
Located in Lansing, Michgian
Asking $4,140 - SOLD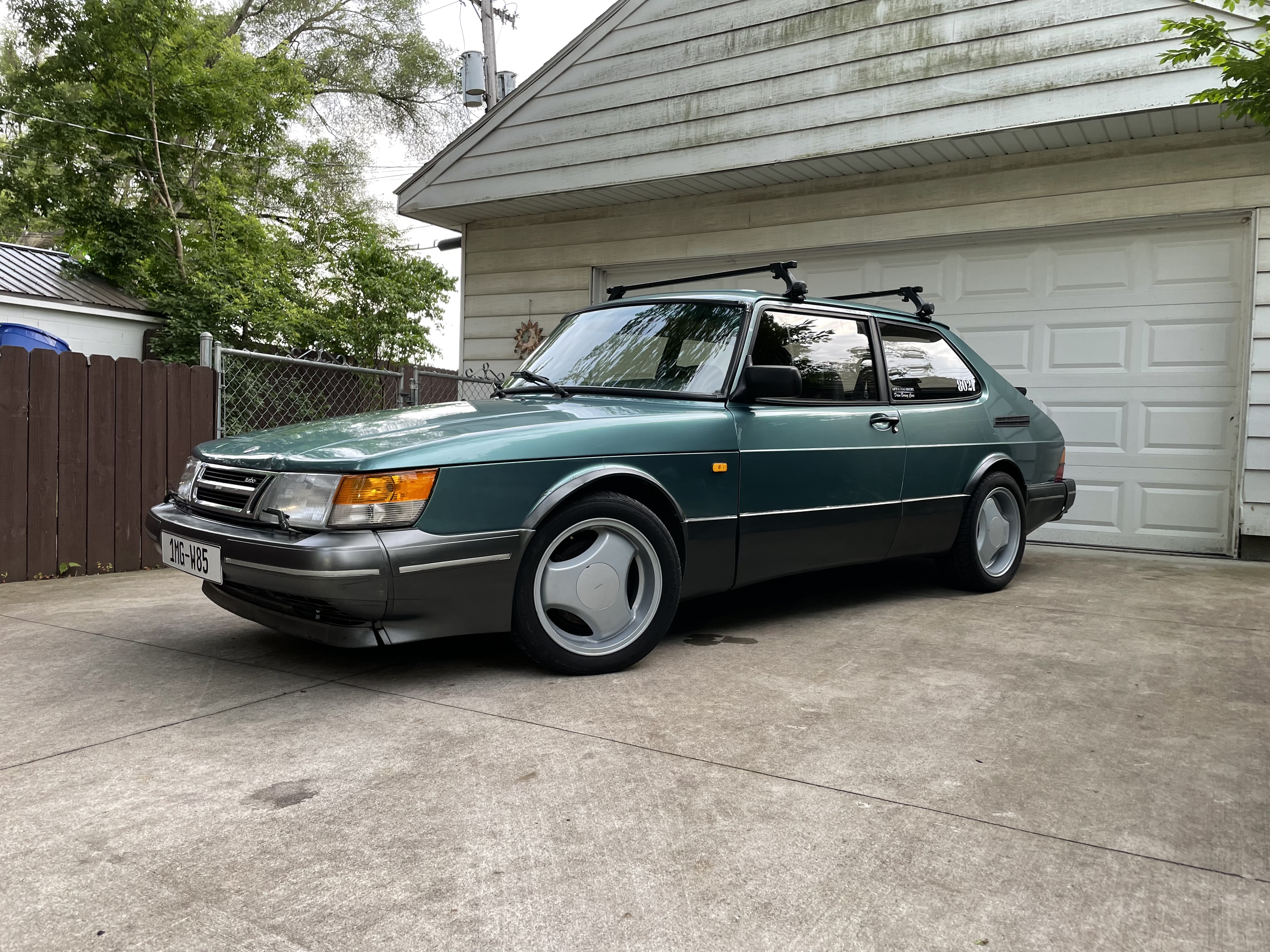 With a heavy heart I am putting my SPG up for sale. This is the final year of the SPG and the only year that the Beryl Green paint color was offered. This example also has the "Red Box" option theoretically giving the car 185 HP. /n/n This car was originally purchased in California. After 12 years it was sold to a Saab mechanic in Portland, OR. It was then sold to a gentleman in Alberta. He owned the car for 12 years. I purchased the car from him and imported it back into the US. I have all the paperwork from importing the car back into the US and have a clean MI title.

Until a few years ago this car was used as my daily driver. And as a result it has rust developing from the snow and salt we have here.

On the maintenance front, countless parts have been replaced in the past 6 years. With the main item being the transmission, which was replaced 3 years ago. The replacement transmission had 99k miles on it at the time of install. Since then I've put around 3500 miles on the car. When the transmission was swapped I had the clutch, rear main seal, master and slave cylinder, along with the pilot bearing and clutch pedal replaced.

Two sets of wheels will be included with the car. The original SPG alloys with snow tires. And a set of Super Aeros which were recently powder coated. The FL summer tire does have a slow leak.

Currently I have the factory buffalo gray leather seats installed. But I will include a set of Recaro seats from a 9000 Aero. They will need some work before you can use them.

Also included are factory louvers for the rear window. And a Saab branded Thule roof rack.

Dynomat is installed on the floor, doors, rear hatch, and trunk.

The Bad

- Makes decent power at the moment. But it is not reaching full boost like it should.
⁃ Roof leaks (sun roof drains can't keep up)
⁃ Rattle from the exhaust...probably a heat shield that's loose.
⁃ Rust on the bottom of the doors, hood, and fenders is getting quite bad.
⁃ Windshield washer pump not working.
⁃ Leaks power steering fluid.
⁃ Heated seats don't work.
⁃ Some water damage to the headliner.

Included with the car will be a fair amount of spare parts.

In case you can't tell, I've poured a ridiculous amount of money into this car and it means a lot to me. But with the addition of my dream 9-5 wagon I just don't have the garage space for it anymore. I hope to see it go to a good home.